Tutorial
Here we show a tutorial for submitting your AI programs on the online execution server step by step.
---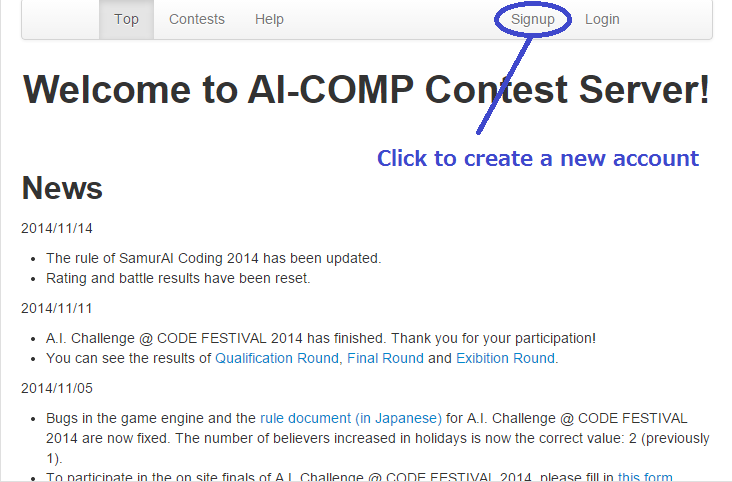 ---
Enter your e-mail and team name if you need to create an account.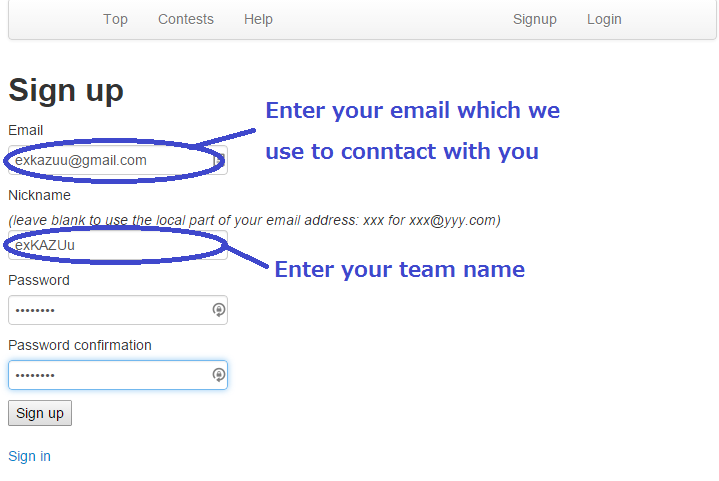 ---
Open the contest list, find "SamurAI Coding 2014 Practice" and then click it.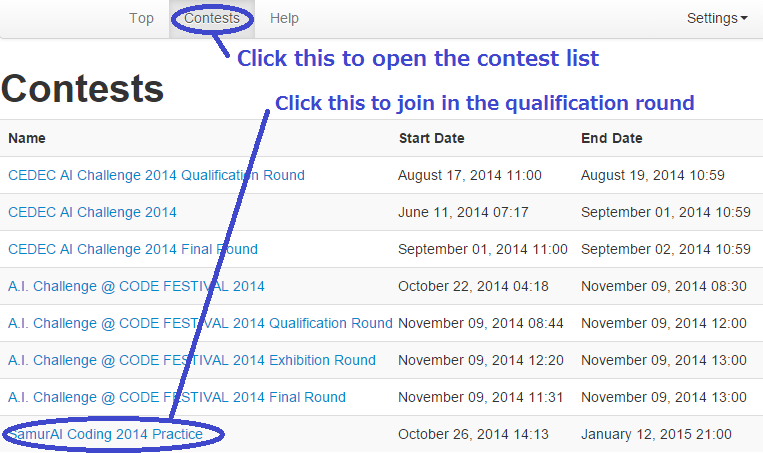 ---
Submit your AI archive file (you can download sample AI files) via the form.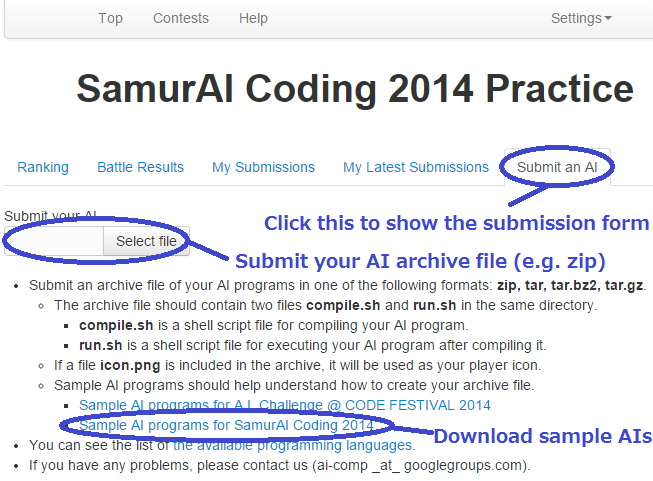 ---
After a while, you can see your submission status (sometimes you need to reload the page). When your AI program is successfully compiled, click the "COMPILED" to show the detail.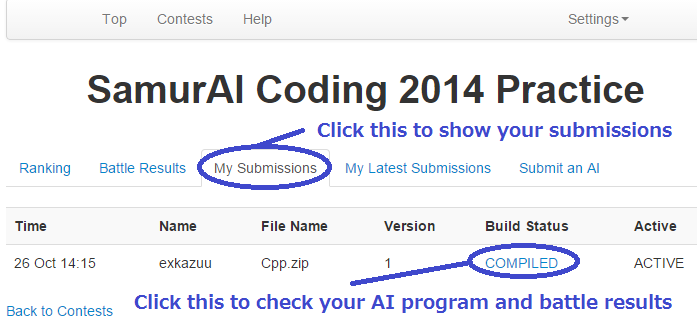 ---
Your AI program will be battled with others. After that, you can see the replay where your AI joined. Let's try it!