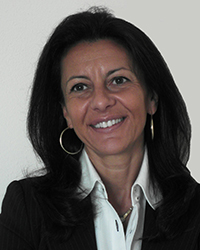 【講演概要】The continuous advance in microelectronic technology has enabled an increasingly widespread and pervasive use of electronic devices in our lives. Their possible connection and cooperation through the Internet of Things (IoT) is paving the way to applications that were simply unthinkable a few years ago. As a result, day by day a huge amount data is generated, that have to be properly collected, stored, processed and distributed again, usually mandating high performance computing.
This is nowadays achievable by using high performance microprocessors implemented by nanoscale microelectronic technology and using the multi-core design paradigm. The evolution in high performance microprocessors has to continue, and is in fact continuing, but it comes together with continuously new challenges to microprocessors' reliability, due to their increased vulnerability to environmentally induced faults and ageing mechanisms occurring in the field. These reliability challenges, as well as possible solutions to face them, will be addressed in this speech.

【略歴】Cecilia Metra is the President 2019 of the IEEE Computer Society (CS). She is a full professor and the Deputy-President of the Engineering School at the University of Bologna, Italy, where she has worked since 1991, and from which she received a PhD in electronic engineering and computer science. In 2002, she was visiting faculty consultant for Intel Corporation.
She was a member of the IEEE Computer Society Board of Governors (2013-2017), and of the IEEE Council on Electronic Design Automation Board of Governors (2015-2018). She was the Vice President of CS Member and Geographic Activities 2017, the CS Secretary 2015 and the CS Vice-President for Technical and Conference Activities 2014.
She is Editor in Chief of the IEEE Transactions on Emerging Topics in Computing (2018, 2020) and she was Editor in Chief of Computing Now (2013-2016) and Associate Editor in Chief of IEEE Transactions on Computers (2007-2012). She is on the IEEE The Institute Advisory Board as well as on editorial boards of several journals, including IEEE Transactions on Computers, IEEE Design&Test, and the Journal of Electronic Testing.
She served as first vice chair of the Test Technology Technical Council (TTTC), chair of the TTTC Educational Program, and chair of the TTTC Communication Group. She contributed to numerous IEEE international conferences/symposia /workshops as general/program chair/co-chair (14 times), vice-general/program chair/co-chair (6 times), topic/track chair (34 times), and technical program committee member (90+ times).
She has published extensively on design for test and reliability of integrated circuits and systems. Her research has received public and private funding (from companies such as Intel Corporation, STMicroelectronics, etc.) at national and international levels. Her involvement with industry was also recognized by a joint patent with Philips Research.
Cecilia Metra is an IEEE Fellow, IEEE CS Golden Core Member, and a member of the IEEE Honor Society IEEE-HKN. She has received two Meritorious Service Awards and five Certificates of Appreciation from the IEEE CS.