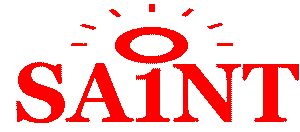 Registration of at least one author should be done prior to submission of the final manuscript, otherwise the paper does not appear in the SAINT Proceedings of Symposium and Workshops.

Page Limit
The following will be applied when your submitted paper is accepted, after review processes, for Proceedings of SAINT Symposium.
When accepted as a regular paper:


1 to 7 pages : no extra charge
8 to 10 pages : 21,000 JPY per page
more than (and including) 11 pages : rejected


When accepted as a short paper:


1 to 4 page : no extra charge
more than (and including) 5 pages : rejected
For Workshop papers, the above rule for a short paper will apply for Proceedings of SAINT Workshops.
Page Form
The following is the guideline that CS Press will send to authors of accepted papers. It is suggested for authors to follow this guideline when submitting the manuscript for review. Only PDF is allowed for manuscript submission.
CS Press Instructions to be Sent to Authors':
PAGE FORM and ELECTRIC SUBMISSION:
Please prepare your U.S. Letter-size (8.5" x 11") paper as a plain ASCII PostScript file with NO encoding, condensing, or encapsulation. If you plan to submit a PDF file, you MUST adhere to the following PDF specifications:
Basic PDF distiller settings MUST be changed to:


optimized,
Acrobat 4.0 compatibility,
all graphics at least 300 dpi resolution,
ALL fonts are embedded and subset,
postscript settings DO NOT override distiller settings,
page size is 612.0 x 792.0 points (8.5" x 11").
IMPORTANT NOTE:
Authors must check their final PDF files before submission to verify that all fonts have been properly embedded and subset. Some font manufacturers now flag their fonts to not embed. These fonts must be avoided.
All fonts MUST be Type 1 or 3 PostScript fonts from the Latin 1 Fontset. Our PostScript printers will not recognize any other fonts. Do not use TrueType, bitmapped, or Ryumin fonts.
LATEX MACROS:
LaTeX formatting macros are also available on our FTP site.
Proceedings 8.5 x 11 format - Filename: LaTeX macros.zip.
Available at: ftp://pubftp.computer.org/Press/Outgoing/proceedings/